This is dedicated to the relationship between a mother and a daughter. Since joining the ranks of sleepless nights of constant worry, I can better appreciate my mother and all her years of devotion.
I wrote this shortly after my daughter was born. My little one, who I look at through my own mother's eyes, became a muse that tapped into a part of creative writing I hadn't begun to explore until my daughter came to fruition.
Happy Mother's Day, Mama!
---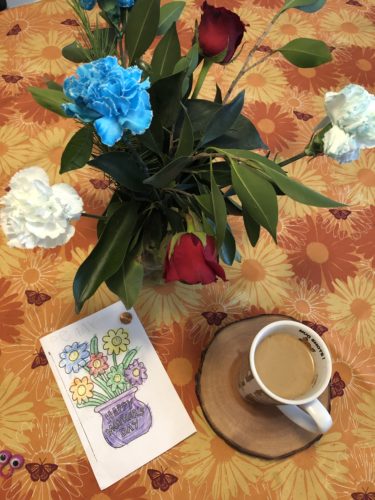 "Mother Me"
I never knew what You felt until I looked down at Her
I couldn't understand Your tormenting fears until they became Mine
I braved the first steps in Your exhausting path to understand Your love for Me
Drowning in love that stops My breath
Consumed with bearlike protectiveness
Watching all desires disappear in Her tiny shadow
Was it hard to accept this small piece of Your flesh unprotected outside of You?
Did You catch your breath from fear that I was completely dependent on You?
Would You do it again, unappreciated until I started Your same journey?
Because of Her, I know what consuming love is
Because of Her, I understand how vulnerable Your own heart became
Because of Her, I love You more than I did before